Spiritual Spring Break in Taizé
Going into the Taizé community, I was a bit unsure what the experience would be. I knew it was a place of prayer, but that was about it. Praying in song, three times a day as part of a large group, made a deep impact on me. At first I wasn't familiar with the songs, but once I became comfortable with them, I was able to deeply reflect during these occasions of prayer.
Another great part of Taizé was meeting all kinds of new people. We met quite a few Germans, some people from France and Belgium, and others from Croatia, Sweden, and Hungary. Meeting all of these new people from around the world has caused me to see clearly that although we may be separated by thousands of miles, we still go through the same struggles in our lives. This experience has also helped me to truly appreciate how those in other countries take up second languages. If it weren't for the proficiency the Germans had in English, I wouldn't have had half of the conversations I enjoyed during the trip.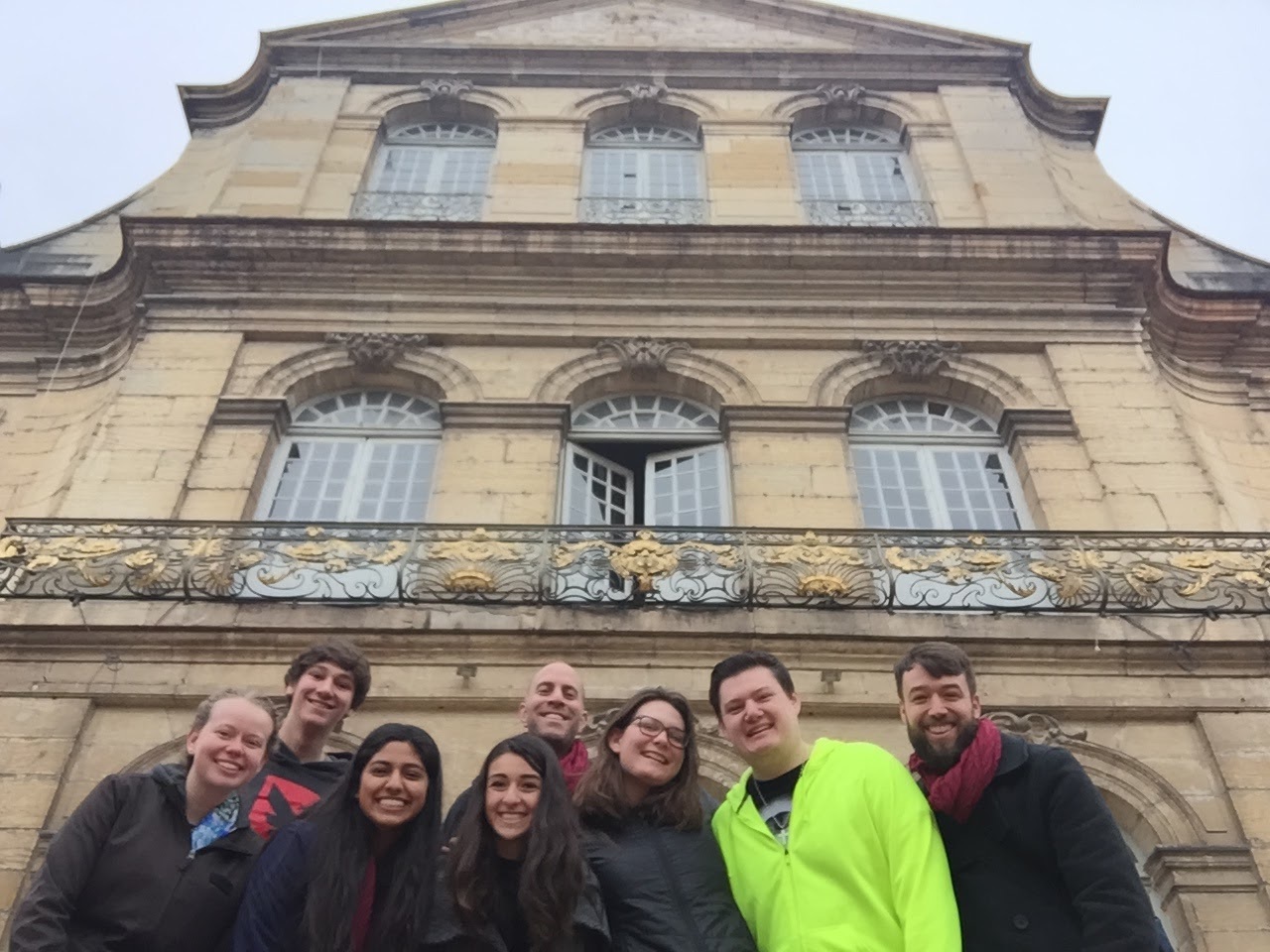 As I went on this trip to France as part of a group from Loyola, our group leaders made sure we didn't simply stay in the village of Taizé throughout the entirety of the trip. On most days we would walk to a village near Taizé, on others we would take a bus to villages that were farther away. We had great fun exploring these villages and enjoying the various breads and pastries they offered! Overall, it was a fantastic experience, as I was able to grow spiritually, meet new people, and enjoy the beauty of the French countryside all over the course of one spring break.